Nucleo Fixture creates an interlocked grid of X and Y fixture blades connected to a mating base plate from an imported solid CAD model. The top profile of each X or Y blade matches the underside of the component at the blade's insertion position, creating a "cradle" into which the component is located. Nucleo Fixture includes a range of standard CAD translators and optional translators for most popular CAD systems. These include IGES, Solidworks, SolidEdge, IronCAD, Inventor DWG and DXF, CATIA, Pro Engineer, STEP and Unigraphics.
Compared to traditional fixture costs, Nucleo Fixture results in enough overall savings to pay for itself within a small number of fixture runs.
Dewys Manufacturing saved over $6700 in the first 3 months of use, click the tile below for their ROI.

Watch an online video presentation. Use the maximize icon in YouTube to view a larger version.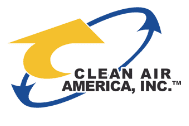 ​​

Below is an example of a two step fixture courtesy of Clean Air America. The righthand station is the initial tacking fixture, the other the full weld-out process.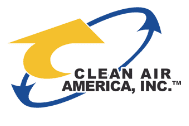 ​​

Below is an example of a two step fixture courtesy of Clean Air America. The righthand station is the initial tacking fixture, the other the full weld-out process.
"This software has changed the game for our fixtures in accuracy and development time.
Installing them is a breeze and I would highly recommend.

For example, I finished 32 fixtures in 2 weeks. Before, it would've taken 2 weeks for a smaller fixture.

I've also made line fixtures for work holding while installing other components.

They also have a jigsaw feature that breaks up the base plate on larger items that dovetail together."

- Jordan Miller
Gilbert manufacture heavy equipment for industries including forestry and construction. This FaaS® project used 0.25" material for the heavy-weight part and "gripper points" to offset the fixture from the part surface. These radii - spaced along the fixture blade peripheries - allow for any adjustment that may be necessary and less friction/heat transfer between the weldment and fixture.
"I will say that so far we have been very pleased with the software. We have made numerous weld fixtures and some fixtures to hold parts for laser cutting. In fact, after seeing how well the software is performing we have started looking into getting another robot welder. Needless to say, it has already become a valuable resource for us."
- Mark Conner, IMEC, Monett, MO
$6740.44 SAVINGS IN THE FIRST THREE MONTHS:
"We have made about 8 new fixtures last quarter. We estimated each fixture saved on average $500 in material, labor, and programming time. Most of these were simple fixtures for welding applications, but we have had some success in making very large fixtures.
This one is about 66 x 125" and we estimated it saved over $3000 in material and labor compared to making a formed sheet metal fixture. I even made a trunnion so we could rotate the part for better weld angles and reaching the welds.
There is something that we are not measuring directly, but know - of which is lead-time. We can have a jig cut out overnight with the lasers, put it together in the morning, and have it in production later that day. That process saves at least 2 days compared to our old method for simple jigs. Also, on 2 jobs so far we have decided to cut a copy of the same fixture and have 2 workers welding at the same time. This has been a huge benefit."
Manufacturing Engineer, Dewys Manufacturing, Marne, MI
"This is Chris from TSV. I wanted to thank you for your assistance Friday. With your help we were able to build the attached weld fixtures by yesterday afternoon. I can't thank you enough, have plans on another that is urgent later in the week. Thanks again, Chris"
E-Z-Go (Textron Specialized Vehicles), Augusta, GA
NEW: Nucleo Case Study from Pioneer Equipment