Product Manager - Melanie Staib - outlines the features and benefits (4 minutes, 35-second video).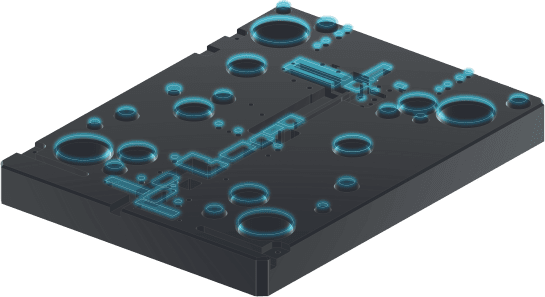 Analysis and implementation – according to your wishes.
OPTICAM analyses the parts recognises wireable geometries and creates their machining features simultaneously. The tool paths are shown graphically and follow subsequent changes of the model immediately or can be manipulated afterwards. In the case of incorrect data, the automatic geometry recognition can be influenced by entering a tolerance. Faces or edges can also be chosen manually for the wire EDM of only specific areas or for the creation of user-defined features. Furthermore, integrated technologies and machining strategies can be assigned directly to the created machining features.
Direct, parametric machining on 3D faces and solid data
Graphical offset display by direct model linking
Manual feature creation
Using feature information
Undercut control
Maximum conicity control

Recognising and assigning – for a quick solution.
OPTICAM assigns the correct machining functions automatically to the recognized features.
Cylindrical machining
Constant and variable taper, also on cylindrical parts
Ruled surface machining with automatic synchronization
Inclined machining
Collar machining
Subsequent positioning of a taper despite cylindrical construction (constant, variable or as collar machining)
Pocketing
Variable Reference Plane Height
Automatic threading and cutting off of the wire
Diagonal threading
Automatic positioning
Automatic clustering of identical geometries
Multi-part programming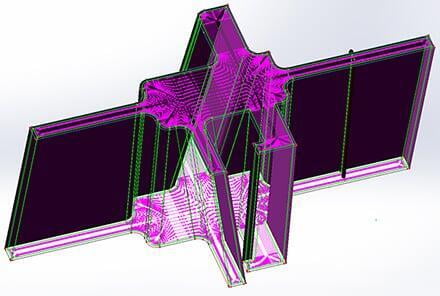 To avoid manual interventions and machine downtimes, an efficient pocketing of the geometries without the creation of slugs is often needed. OPTICAM offers special strategies for this purpose:
Cylindrical and conical pocketing
Ruled surface pocketing *
Partial pocketing of geometry sections *
* These modules are optionally available.
The Feature Recognition places the start holes at the best possible position automatically; it is also possible to modify this position at a later time. If there are already predefined start hole geometries, the Feature Recognition takes them into account. Furthermore, type, position and number of tags can be defined automatically or manually. Thus it is also possible to create triangular and multiple tags with several start holes.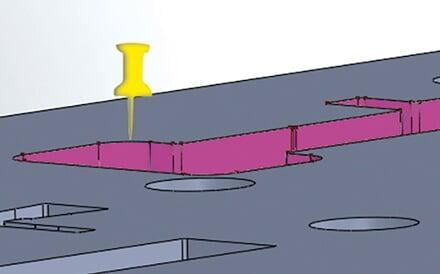 Events can be placed at any position of a feature. Comments or machine instructions, e.g. M-codes, G-codes or arbitrary NC-sets can be inserted at these points. Furthermore, individual features can be split up into several segments. For each segment the number of cuts, offset values, lead on and lead off technologies or a partial pocketing can be set separately.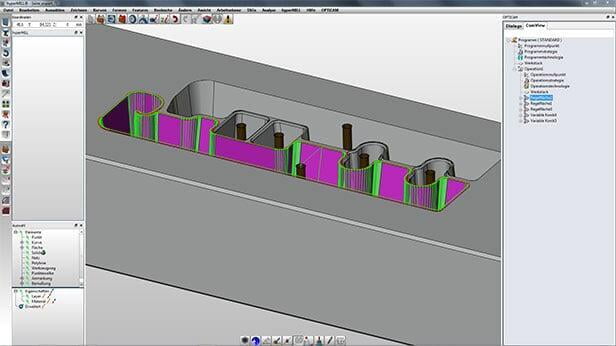 Cut by cut towards the optimum – for a safe and efficient operation.
OPTICAM contains all the machining strategies which are required for the efficient and safe operation of wire EDM machines. All cuts are shown in the cuts dialog and can be changed afterwards.
Strategies for attended and unattended day and night operation
Punch strategies
Reverse cutting
Automatic cutting off of slugs
User defined operation strategies can be saved as template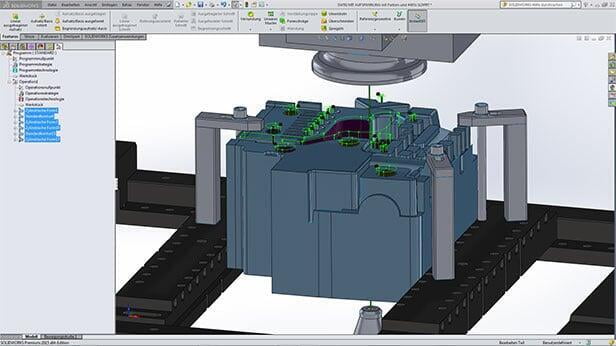 Developing tool paths is good – control is better.

A 3D simulation with material removal was inserted to ensure a safe tool path check. Besides the offsetting, fixture plates and the machine heads are also displayed.

Collision- and demoldability check

Maximum taper angle and UV deflection check

Calculation of the cutting time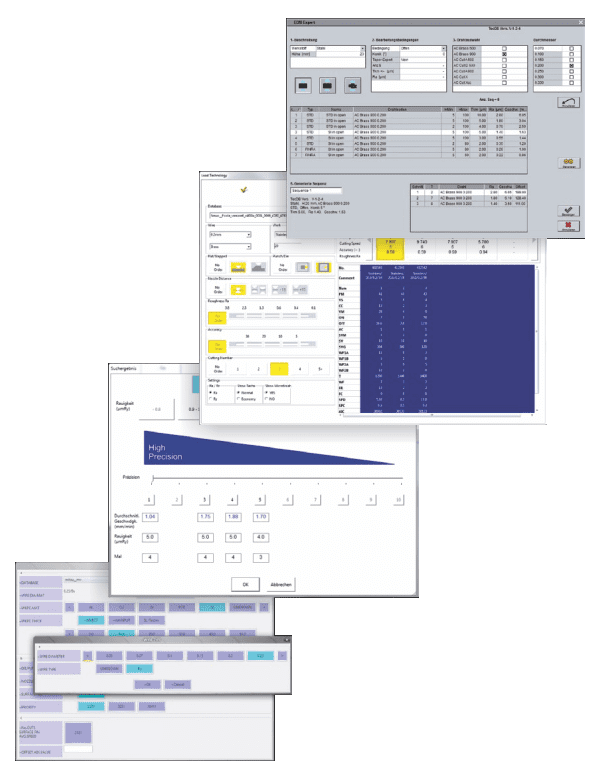 For all products and models – and for your specific requirements.
OPTICAM offers original technology databases for all common manufacturers. The user can either access the machine databases directly via interfaces, import the machine databases himself or is provided with a database which has already been converted.
AC CUT 20/30/200/300/400/E350/E600

Mitsubishi

Fanuc

Sodick

Makino

ONA

MSeibu/Seibu

Excetek

AccuteX

Joemars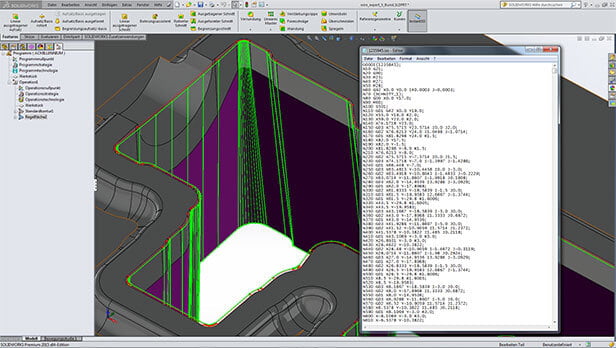 Always up-to-date – for the sake of your success.
OPTICAM has been developed in cooperation with leading machine manufacturers and is being continuously adjusted to the latest functions of the wire EDM machines. High-quality postprocessors and integrated technology databases are available for all products and types of machines.